UHN Research & Innovation Cores Newsletter
Dear Researchers and Innovators,
We are pleased to announce the launch of the first UHN Research and Innovation Cores Newsletter. Despite the added strain from the shut down and restart due to COVID-19, our regular work has not stopped, and in addition to providing the services to our colleagues, we have initiated an operational transformation to increase our efficiency and effectiveness.
This newsletter is one part of a broader effort to harmonize the awareness and communication efforts of the many research and innovation cores at UHN. The cores want to ensure maximum utilization of their equipment and services. To ensure this, cores' managers are working closely together to improve the awareness of the services they provide to the UHN research community.
We hope that the positive effects of these efforts will be soon felt by users and cores' personnel.
We will use this newsletter to highlight new and exciting projects and initiatives, upgrades to equipment and infrastructure, and to introduce you to the members of our 300+ strong team.
Luke Brzozowski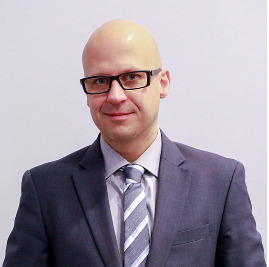 Executive Lead,
UHN Research & Innovation Cores