6th Edition February 2022
The Philip S. Orsino Cell Therapy Facility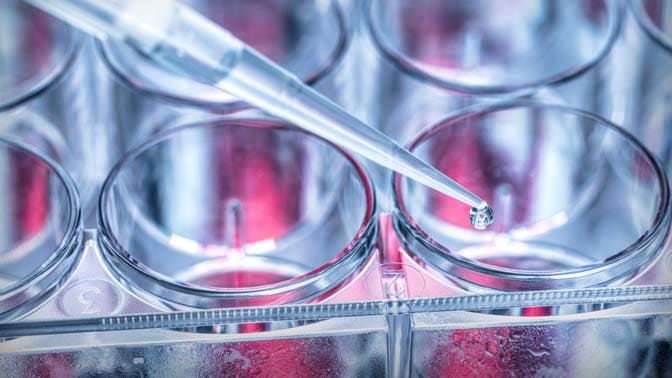 With an innovative infrastructure supported by highly qualified personnel, the Philip S. Orsino Cell Therapy Facility has supported the development of many novel cell therapy protocols in oncology, blood and marrow transplantation, leukemia and lymphoma.
The facility, which includes five CLASS-10000 clean rooms over an area that spans 2,900 sq. ft., provides a suite of services, including the following:
Operator and logistic support
Quality control (QC) and assurance (QA)
Assay development & qualification (for final release of cell and gene therapy products)
In-process testing for validation of critical processes
Regulatory support
Waste Removal
Cryogenic storage
The Orsino is accredited as a GMP facility by the Foundation for the Accreditation of Cellular Therapy. Over the years, the facility has diligently maintained this rigorous accreditation, which represents an essential advantage for academically led studies.
In 2020, the facility processed 462 autologous stem cell products, 253 allogeneic stem cell products, and has performed 528 stem cell infusions—the highest number of products delivered ever. According to Armin Gerbitz, the Orsino Facility's Medical Director, these are outstanding achievements given the challenges posed by the COVID-19 pandemic. The facility has faced these challenges head on and continues to respond to emerging operational needs. For example, a new cryotank room was recently built to meet cryostorage demands, and a new paper-free electronic inventory/process management application is being implemented.
Looking ahead, plans are underway to review the facility's floorplan and design to increase capacity. While discussing the facility's commitment to creating synergies and optimizing operations, Dr. Gerbitz said, "The most valuable asset that we have to stay ahead of the game and advance our ability to support clinical research at UHN is our highly qualified staff. A huge thank you to them for their extra efforts over the past two years."
For more information, please visit the Orsino website.