UHN Research & Innovation Cores Newsletter
Dear Readers,
Welcome to the February 2022 issue of the UHN Research & Innovation Cores Newsletter.
In this edition, we continue to highlight state-of-the-art facilities and innovation that are driving research forward at UHN.
We look at a new team within UHN Research—the DATA team—and the tools that they have developed to help clinicians and scientists to streamline clinical workflows and enable faster and better treatments through computational and statistical methods.
We also feature the Philip S. Orsino Cell Therapy Facility, an accredited GMP facility that provides cell manufacturing services for standard of care products and clinical trials.
Finally, we have an article about the Joint Department of Medical Imaging (JDMI) Research Office, a team that enables UHN researchers to access medical imaging technologies and services.
Thanks for reading our newsletter.
Luke Brzozowski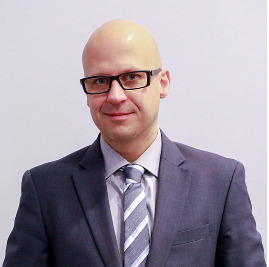 Executive Director,
UHN Research & Innovation Cores