5th Edition November 2021
CCVP: Empowering Academic Regenerative Medicine Studies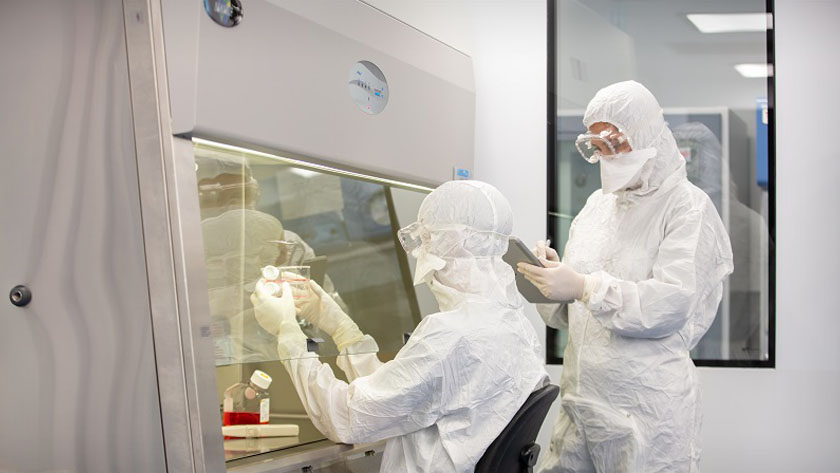 The growing demand for accelerating the benefits of cell and gene therapies led to the establishment of The Centre for Cell and Vector Production (CCVP) in partnership with the Centre for Commercialization of Regenerative Medicine (CCRM). CCVP features cutting-edge equipment and world-class Good Manufacturing Practice (GMP) requirements, including those set by U.S. Food and Drug Administration, Health Canada and the European Medicines Agency.
Over the last few months, The Centre for Cell and Vector Production (CCVP) has enabled the UHN Islet Cell Transplantation Program to successfully perform two total pancreatectomy auto islet transplantation (TPAIT) procedures. TPAIT procedures are designed for patients suffering from pancreatitis wherein the patient's islet cells are isolated from their diseased pancreas and transplanted back into them, allowing the patient to get much-needed relief from debilitating pain caused by the disease. The procedure also helps maintain functioning islet cells and reduces patients' need for additional insulin to control blood sugar. This was the first time that TPAIT procedures were performed in Ontario. As such, CCVP has accelerated further studies on the complexities of diabetes, which will ultimately lead to the advancement of the next generation therapeutics for diabetes care.
Moving forward, CCVP will be supporting the wealth of knowledge and know-how arising from the Bone Marrow Transplant-Immune Effector Cell (BMT-IEC) program at the Princess Margaret Cancer Centre for the conduct of Phase 1 immune effector cell clinical protocols to accelerate the execution of cell manufacturing campaigns.
As an innovative UHN Research core facility, CCVP welcomes UHN and non-UHN investigators to take advantage of its capabilities in the production of clinical-grade cells and viral vectors for clinical trials.
For more information on CCVP, please visit: https://www.uhnresearch.ca/service/centre-cell-and-vector-production-ccvp