5th Edition November 2021
Healthcare Human Factors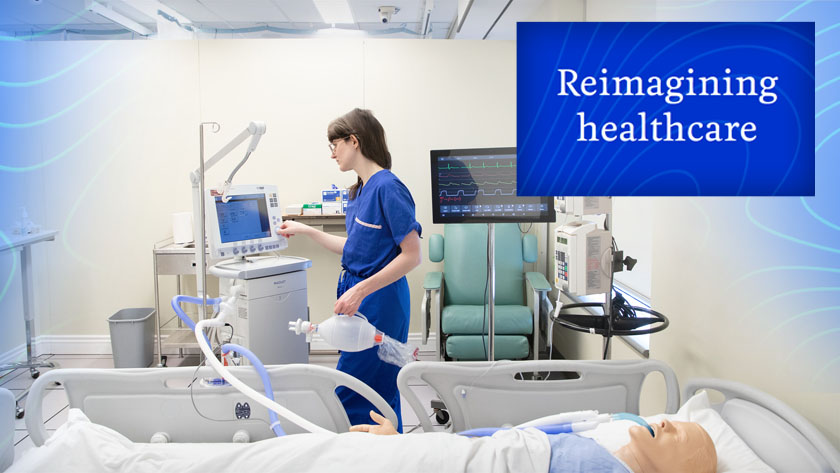 Human factors is a discipline that focuses on interactions between human beings and systems to improve efficiency, creativity, productivity, safety and minimization of errors. The inception of the Healthcare Human Factors (HHF) department at UHN was rooted in the necessity to assess the design and usability of technology being procured to fit the needs of clinicians, technicians and other stakeholders.
The Healthcare Human Factors (HHF) at UHN is internationally renowned and is one of the largest human factors teams dedicated to the healthcare domain. Acting as consultants, researchers, designers and evaluators, the HHF team is setting standards and developing best practices for human factors in healthcare.
"In the clinical setting, we always try to look at healthcare through a human factors lens and focus on the interaction between technology, systems and people," says Wayne Ho - Managing Director at HHF.
The program is driving change with a focus on three core areas: Research, Design, and Evaluation. HHF has facilitated intuitive, efficient, and effective products, services and systems by utilizing a human-centered design process that considers people's behaviours, capabilities, limitations, and the broader social, political, technological and cultural contexts in which they operate. Staff and researchers immerse themselves in real-world settings and employ a range of tools to uncover opportunities for innovation and for the creation of meaningful, human-centred products and services. From their simulation labs at Toronto General Hospital, they have the capability to conduct rigorous studies to assess the safety and usability of medical technology to support a system in which preventable errors are minimized and safety is seamlessly integrated into care.
For more information on Healthcare Human Factors, please visit: https://humanfactors.ca/