Quantitative Imaging for Personalized Cancer Medicine- QIPCM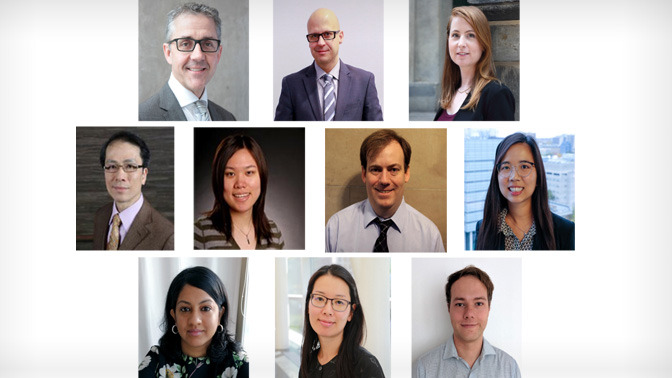 Clinical trials play a pivotal role in the development of novel drugs and devices, and Medical Imaging has become an integral component of these trials. Quantitative Imaging for Personalized Cancer Medicine (QIPCM) is a research core within TECHNA Institute that collaborates with their clients to optimize solutions as per client needs to drive multi-center trials and attain critical success factors that are within the requisite guidelines of the regulatory authority.
Since its inception in 2013, QIPCM has hosted 54 Clinical Trials and have collated 18.9 Mil Images .
QIPCM provides a host of services which include data de-identification and transfer, centralized storage with remote access, imaging protocol development, novel image analysis tools development, as well as data curation and feature extraction for large-scale imaging research studies.
One on One with Julia Publicover- Senior Manager at QIPCM
QIPCM is managed by Julia Publicover ; who has been with UHN for 15 years and considers herself a customer focused & performance driven Manager- she leads the strategic planning & operational aspects of QIPCM and spearheads her multidisciplinary team in providing end-to-end imaging solutions for its users. In addition to running prospective clinical trials, the QIPCM platform adds value by curating and preserving data that is shareable with collaborators all over the world.
Julia and her team challenge the conventional norms of Medical Imaging and deliver innovative & quantitative image analysis to ensure superlative services and solutions to their clients. One such aspect of QIPCM's innovative approach that forms the functional backbone of QIPCM's offering is the utilization of VMWare infrastructure. VMware is a technology solution that facilitates a virtualized & cloud computing environment. Adoption of this technology permits trial investigators globally to remotely access the central image repository; this in-turn permits central review and management of clinical trials.
QIPCM's team has the expertise and capabilities to cater to imaging needs pertinent to other domains as well, besides clinical trials centered around cancer research.
The Future